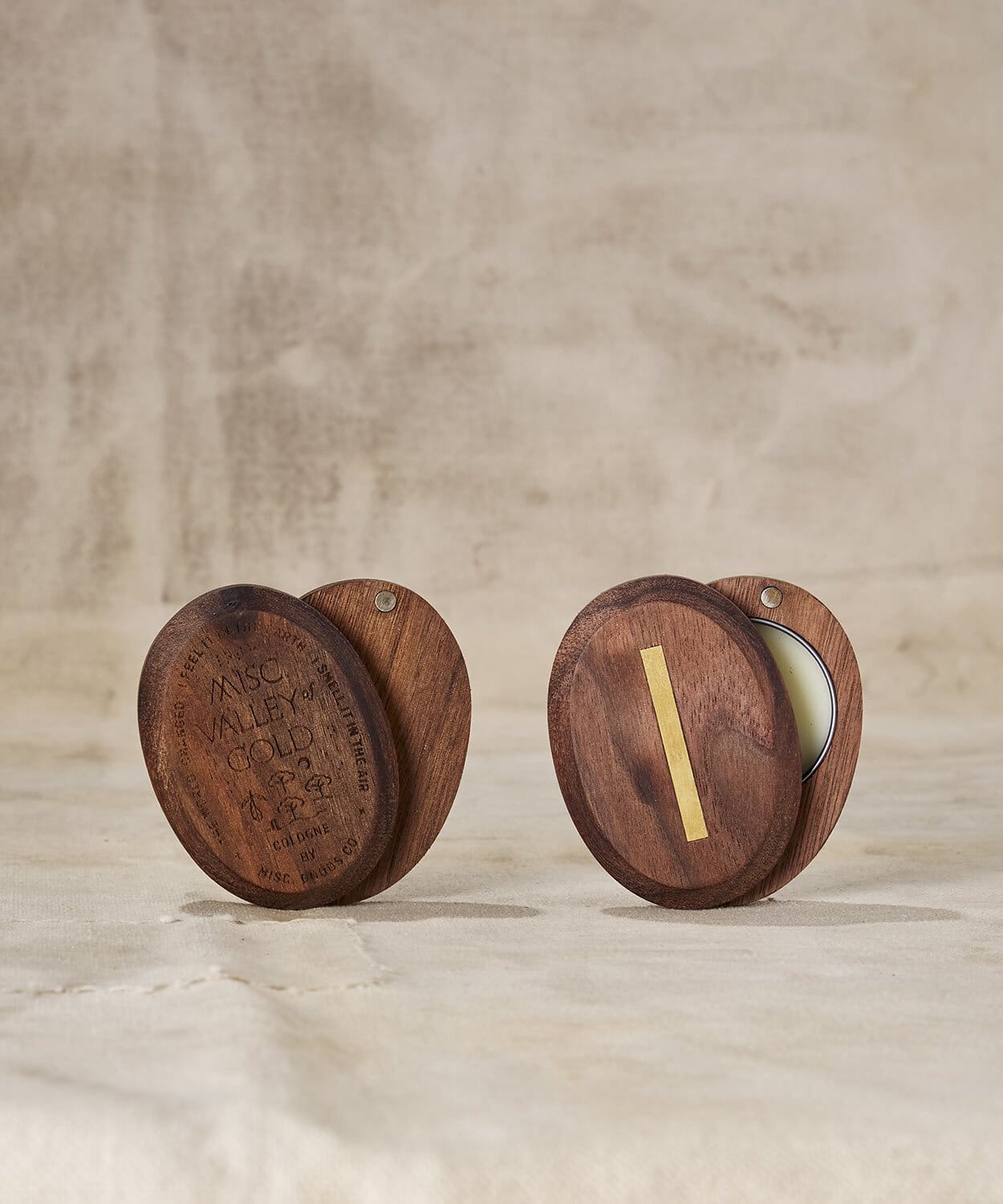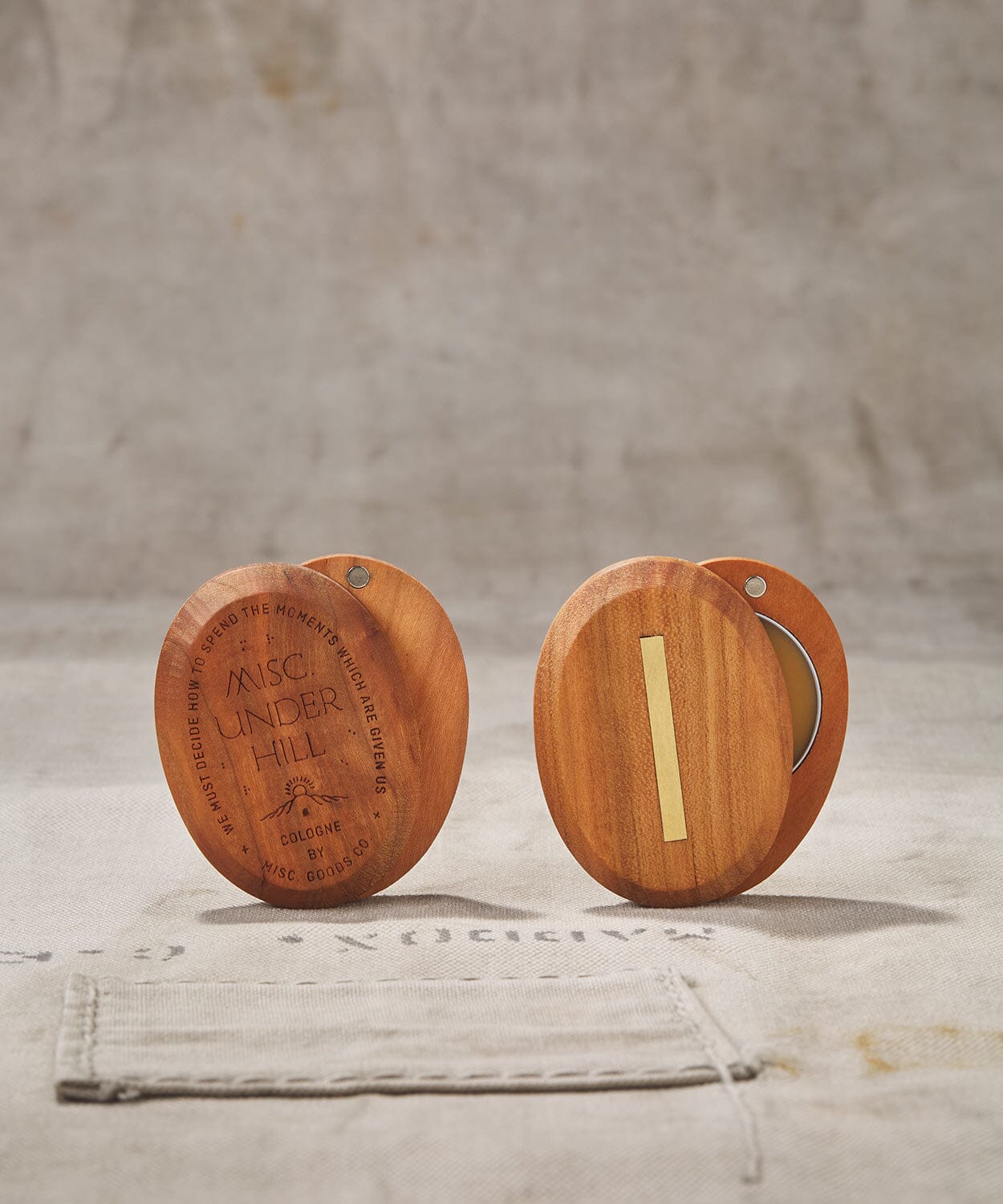 Solid Cologne
---
The clever hardwood carrying case is inlaid with brass, laser engraved and clasped by strong earth magnets. Made in the USA by Misc. Goods Co., the fragrance is melted with beeswax and jojoba oil, then hand poured.

Valley of Gold is a scent where rose, lavender, geranium, myrtle and broom flower grow freely alongside rosemary, honey bush and surrounding trees.

Underhill is inspired by the smells of traveling in nature. A mix of 14 ingredients, the fragrance is deep and complex with aromas of wild herbs such as Rosemary and Athelas, along with leather, pipe tobacco, several wood species, open air and a sweet scent of freshly poured (or spilled) ale. 3" x 2.3".
Hardwood case
Slide-off magnetic clasp
Two scents
Made in USA